Engage
Share your thoughts, ideas, and stories. Help us understand your experience of the space below the Gardiner Expressway: what would you like to protect and what you would like to see change? Express yourself.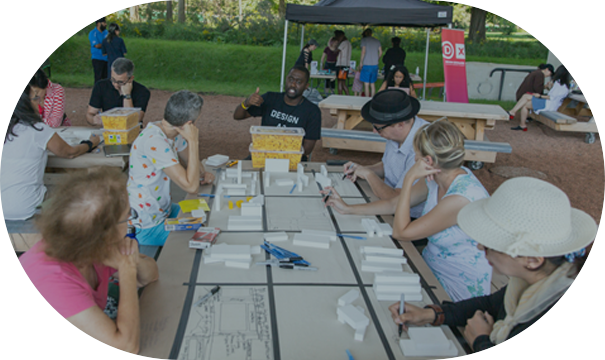 What We Heard: Interim Consultation Summary
Thank you to everyone who contributed to our interactive map and survey! The interactive map is now closed and we have been busy reviewing and consolidating the initial feedback.
The comments and pins on the interactive map remain available to review below. The following are some of the high-level takeaways from what we've heard so far:
Many like The Bentway and feel it is a creative use of an underused space. Specifically, they like its' programming, diverse spaces, and public art. Many also said they'd like to see The Bentway's creative use of space and programming expanded across the areas under the Gardiner.

Lack of safety, poor connections, and an unpleasant environment are key challenges. Conflicts between different road users, an environment that feels dominated by fast-moving cars, and noisiness/dirtiness were frequently mentioned as things that are challenging or not working well under the Gardiner.

There are many opportunities for improvement, including improving safety, accessibility, and comfort overall; improving the public realm (through plantings, landscaping, and other beautification); improving the cycling and pedestrian experience (especially with improved safety and connections); adding and expanding on commercial uses, and adding more public art.
For a more detailed overview of what we heard, please take a look at our initial consultation summary.
PAST EVENTS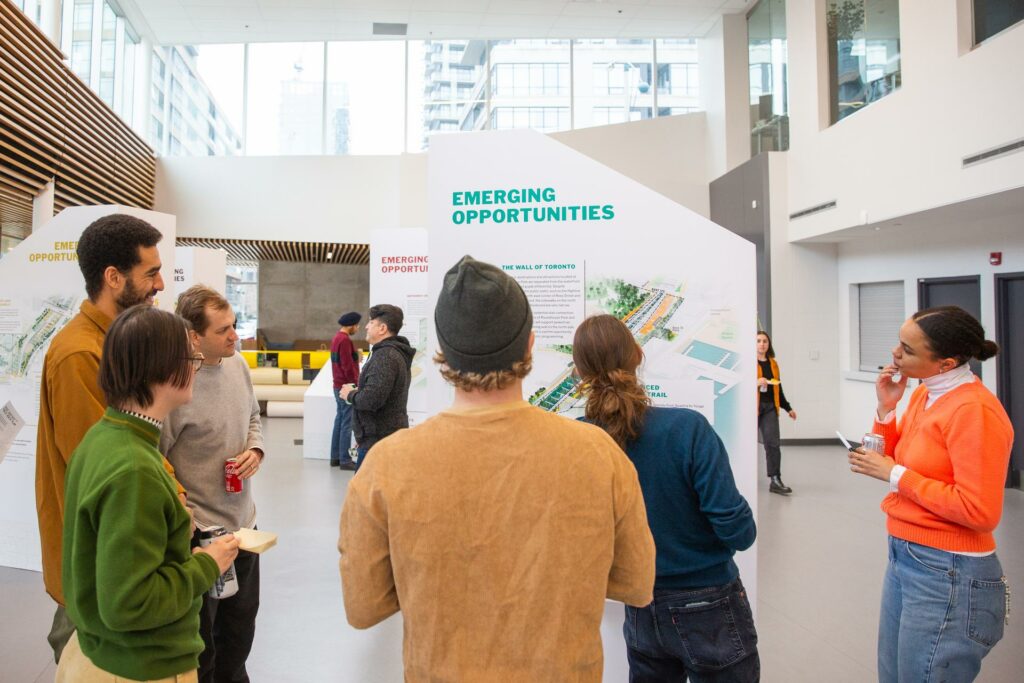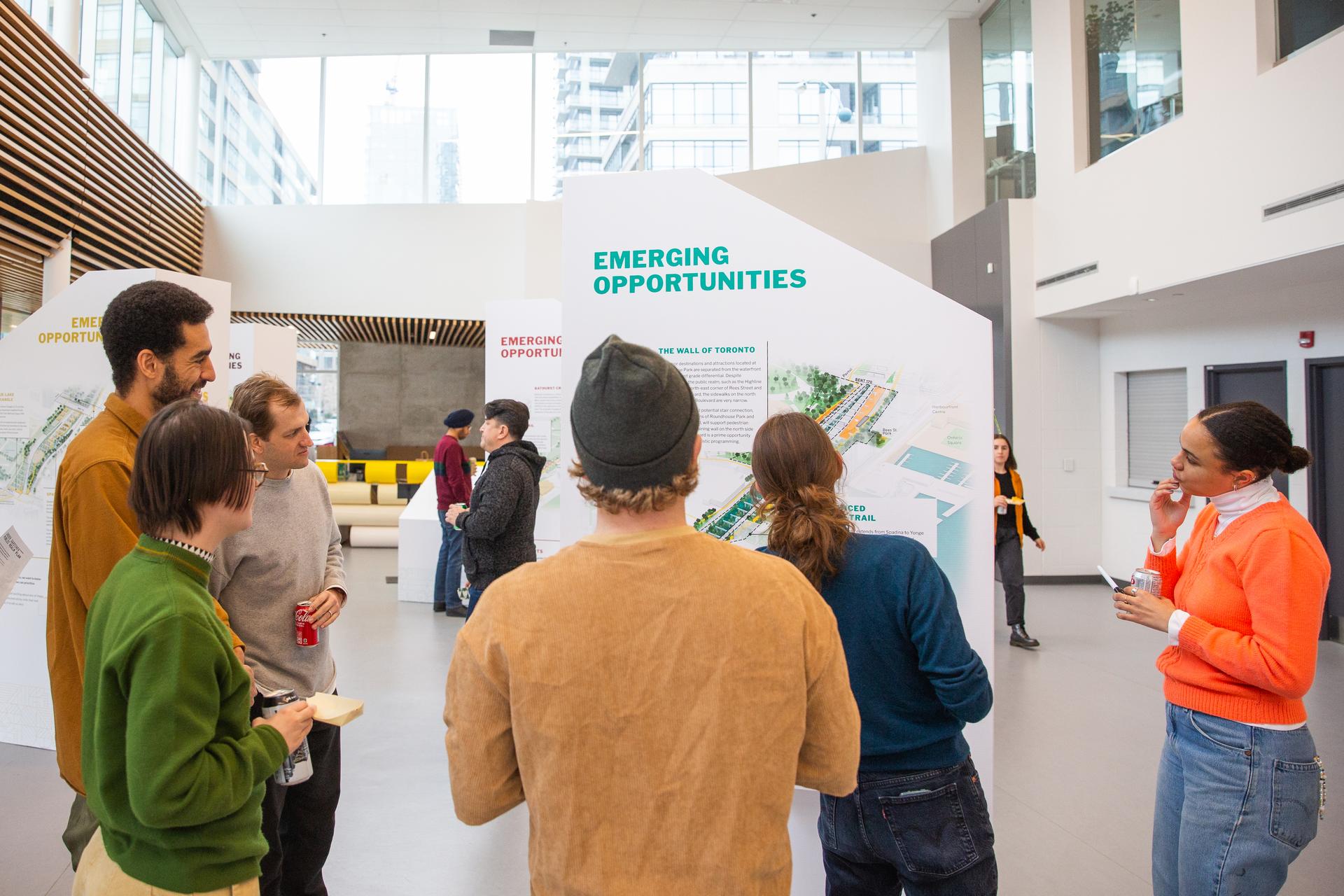 Open House
JANUARY 17 to FEBRUARY 7 @ The Bentway Studio
Following 8 months of community and stakeholder consultation, the Open House at The Bentway Studio demonstrated the Plan's emerging recommendations and opportunities, exploring how we are re-imagining the Under Gardiner together.
If you were unable to attend in person, check out the latest updates here.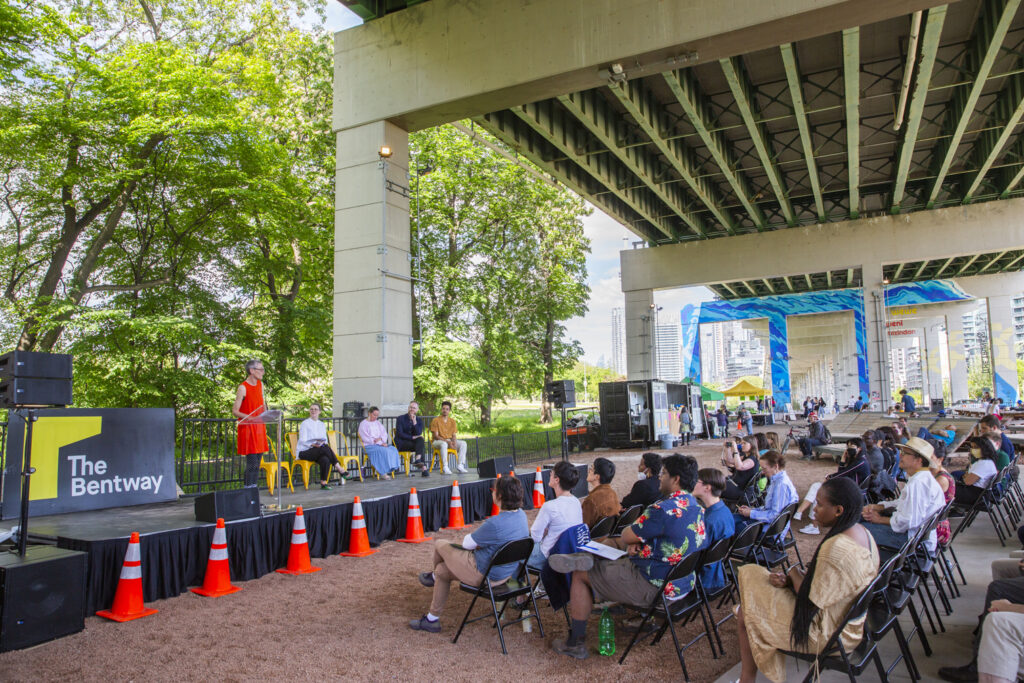 The Street Summit
MAY 27 & 28, 2022 @ The Bentway

A two-day event hosted at The Bentway's Strachan Gate challenged traditional understandings of city streets and asked how we could create a more inclusive, equitable, and joyful public realm.
Explore some of the conversations had at The Street Summit via Frontier's Live Magazine.